This webinar is the seventh of our 2022 WIN webinar programme, which is offered as part of our global WIN (What In-house lawyers Need) programme.
Outstanding leadership is a cultivated art. It begins with self-leadership. Because at the centre of leadership is the person who makes the difference more than anything else. Leadership success or failure starts with how you approach self-leadership. This session will encourage participants to look inward and push them out of their comfort zone to unleash their true potential.
During this webinar, Ella Naiman will share practical techniques to help you manage your energy to empower others and ensure the best results for your team and business.
We will explore:
how to cultivate self-awareness to find where you fit within your organisation's value and understand your leadership brand inside and outside of work;
how emotional intelligence can help navigate the differing needs of those around you; and
how by empowering yourself to be more commercial, you become better equipped to contribute towards business strategy and growth.
Please note, these webinars are only available to in-house lawyers and due to the popularity of our programme, webinar spaces will be prioritised for registered WIN members. If you are not registered for WIN, you may be placed on a waiting list. To register for WIN, please click here.
Speaker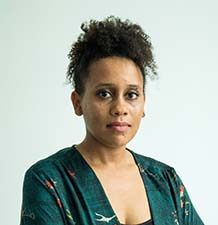 Ella Naiman
Ella is Advisory Partner at Empower Limited, a disruptive Tanzanian Consulting Firm that unites, excites and nurtures people for collective growth. Empower provides Talent, Advisory, Insight, Brand and Youth services to clients across the African continent. Prior to joining Empower, Ella was a Trading Insight Manager for Sainsbury's Ltd at their London HQ, responsible for designing and delivering strategic customer insight that helped the business grow. She occupied a similar role at the HQ of global retailer, Marks & Spencer as Senior Insight Project Manager also located at the retailers London Head Quarters.
Ella leads the Advisory department at Empower which encompasses design and delivery of bespoke teambuilding workshops and retreats, customised learning and development programmes and consulting projects in areas of people engagement and development. Our purpose is to unleash the people's true potential and inspire positive change and growth by nurturing meaningful and long-lasting connections that empower people and organisations to flourish.
Summary
This event will be held in BST.
There are no available dates.