This webinar is the eighth of our 2022 WIN webinar programme, which is offered as part of our global WIN (What In-house lawyers Need) programme. In addition to our live webinars, we invite you to attend a live showing of a pre-recorded WIN On Demand webinar. These live showings will act as an introduction to the topic we will explore in our next live webinar - Standing in partnership with your business – in-house lawyers as drivers of change. This webinar will be held on Zoom in the same way our live webinars are held allowing you the opportunity to network with other in-house lawyers around the globe via the chat function.
Far too many promising careers stall and great ideas fail to connect because of unconfident speaking. Yet, the antithesis is even worse. Far too many bad ideas get adopted purely because of our bias toward charisma. The science is very clear: too often we mistake confidence for competence.
During this webinar (originally recorded in March 2021) Russell Pickering, founder of The Pickering Group shares tips and tactics to help you speak with conviction to sell your ideas and keep your sense of authenticity, all while managing anxiety and avoiding the perceived 'ick-factor' of persuasive speaking.
Please note, these webinars are only available to in-house lawyers and due to the popularity of our programme, webinar spaces will be prioritised for registered WIN members. If you are not registered for WIN, you may be placed on a waiting list. To register for WIN, please click here.
Speaker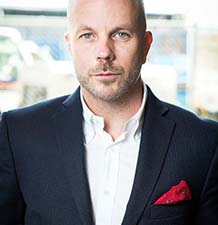 Russell Pickering
BA (Waikato), MFA (SMU), MBA (Auckland)
Russell is one of New Zealand's leading specialists in persuasive communication, business storytelling and presentation training. Prior to founding The Pickering Group, Russell ran Auckland based communication skills consultancy SpeakEasy and established himself as an expert trainer, facilitator and coach in the field of business communication skills development. He has helped thousands of people, in some of New Zealand and Australia's most visible organisations, become more confident and compelling communicators.
Russell thrives in the dynamic intersection of the arts and commerce. Originally training as a professional actor and director, Russell won a Bob Hope Scholarship to study for his Master of Fine Arts in Acting at Meadows School of the Arts (SMU) in the United States. As an actor he has appeared in commercial television, feature film, and on regional theatre stages throughout the US and NZ.
Summary
This event will be held in BST.