This webinar is the fifth of our 2022 WIN webinar programme, which is offered as part of our global WIN (What In-house lawyers Need) programme.
As many organisations implement permanent flexible working policies, there is more of a desire than ever before to optimise ways of working to ensure the most effective business outputs.
In this session, we guide you through the key principles of design thinking that can be implemented throughout your working day to generate curiosity, creativity and eventually a shift in culture. This includes:
digging deeper with the questions you ask to better understand the 'why' behind the needs of your client;
thinking outside the box and putting yourself in your clients shoes to develop innovative solutions;
holding engaging and effective meetings filled with interactivity and creativity; and
communicating more visually and with rapid prototyping to find a solution that truly solves your clients issues.
Please note, these webinars are only available to in-house lawyers and due to the popularity of our programme, webinar spaces will be prioritised for registered WIN members. If you are not registered for WIN, you may be placed on a waiting list. To register for WIN, please click here.
Speakers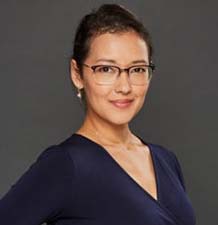 Jana Blount
Jana Blount is a former US litigator who spent a lot of her time in practice thinking "there must be a better way." She decided that instead of waiting for that way to develop she'd be part of the effort in creating the change. She now works with DLA Piper's CEO, Simon Levine, developing the radical change strategy and initiatives for the firm. Jana leads the firm's Change Council to define what DLA Piper means by radical and come up with the ideas on how to make that radical change happen through a shift in culture, design, technology and data.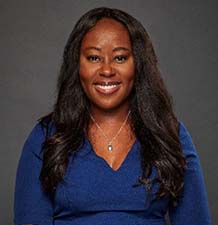 Mayowa Oduste
Mayowa Oduste is DLA Piper's Design lead, and part of the Radical Change team, helping shift mindsets by delivering impactful client engagements and interactions using Design Thinking. She is passionate about empowering people to create change. Prior to joining DLA Piper she worked at EY as Deputy Innovation Lead for the People Advisory Practice and has over 8 years' experience in management consultancy.
Summary
This event will be held in BST.
There are no available dates.